The cash from the European Investment Bank will help the council also deliver several major other projects, including the Lee Valley Heat Network and Enfield's schools expansion programme.
Meridian Water is a proposed location for one of the London Mayor's innovative 'Housing Zones.' It will also be the largest development of residential and commercial tenants to connect to a district heat network making its a trail-blazer for city-scale heat networks.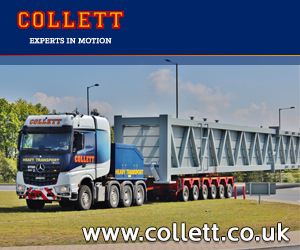 In phases, the developments will deliver 5,000 homes, with the potential for this to rise to 8,000 homes at a later stage. Meridian Water will create 15 MW of heat demand, and the District Heating Energy Centre on the Eco Park is being designed to have a capacity of approximately 70 MW.
Tendering for a design, build and operate firm is well advanced with a winner set to be announced in September.
The network will also supply heat to 2,000 new homes at Ladderswood, Alma Estate and New Avenue.
Jonathan Taylor, European Investment Bank Vice-President said: "The European Investment Bank is pleased to support new investment to construct and upgrade family homes, cut energy bills, and improve schools across Enfield and develop brownfield sites across the borough.
"The new investment outlined today is part of an EIB backed £1bn urban renewal programme that will improve the quality of life and health of Londoners, as well as creating jobs where they are most needed."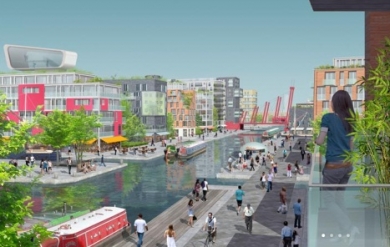 Meridian Water will also deliver improvements to public transport that include a centrally located transport hub linked with Angel Road Station, redirected bus routes and proposals for  improved rail services on the line connecting the area to Liverpool Street and Stratford.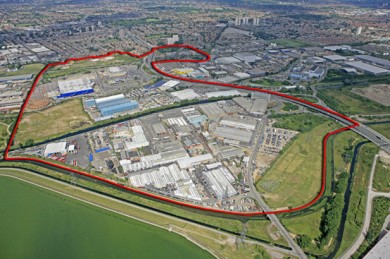 Meridian Water site in the Lee Valley