The full licence allows Eric Wright Rail to deliver rail infrastructure projects as a main contractor following a comprehensive audit of a level crossing upgrade project in Kent.
This follows a lengthy process to achieve a provisional PCL, which enabled the company to bid for the Kent work.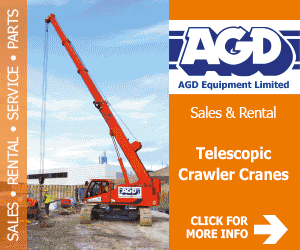 EWR, which was set up in 2012, is now free to bid for further Network Rail infrastructure schemes, building on the firm's track record in the rail sector, which includes numerous station car park upgrades and several minor works projects for various rail operators.
Adrian Taylor, director of EWR, said: "This is a very exciting time for the rail sector as increases in passenger numbers, the electrification programme and the re-opening of old routes all continue to drive investment in the network.
"We are also investing in bringing specialist skills and safety critical personnel into the business to ensure that we continue to answer the complex needs of rail infrastructure schemes with our core civil engineering competencies and a dynamic approach to business development."