The big rethink on the priority schools building programme at the EFA comes as existing framework contractors are reported to be failing to meet target prices or simply refusing to bid  smaller school improvement jobs.
This is forcing procurement chiefs to resort to costly and time-consuming OJEU competitions on jobs over the £4.3m open tendering threshold.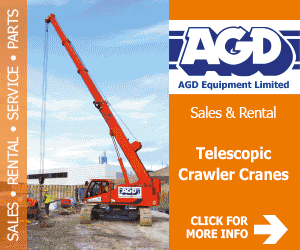 A source told the Enquirer that where local firms have been used on school jobs, worth say a few millions of pounds, prices are coming in as much as 30% cheaper than quotes from the regional EFA framework.
The problem is most pronounced in London and the Home Counties where pressure is greatest for more school places, but firms are experiencing strongly surging demand from other clients.
He said: "The Government is looking for cost certainty over the second phase of the priority schools programme and using more local firms for small improvements is now looking like the only way to achieve it."
It is understood the existing Regional Contractors Framework will still be used for larger jobs, but projects valued up to £6m will be tendered to smaller firms.
This would require the Government to seek EU agreement for public procurement exemption on some school building, perhaps citing the Social Value Act, which widens the scope for awarding work.
Changes will have to be ratified by the Education Secretary and proposals are understood to be being drawn up to allow the EFA to use prequalified small builders.
More details are expected to emerge at Constructionline's showcase meet the buyer event at the Oval cricket ground on 3 June, which is being attended by the EFA.
The National Federation of Builders has waged a campaign for several months calling on Government to scrap the existing regional schools framework of some 17 firms,which are largely all national contractors.
The organisation claimed the EFA procurement process failed to adhere to Cabinet Office Procurement Policy Notices and wider regulations that seek to promote SMEs.
One of key blocks to opening the process to firms was a £25m turnover threshhold for work in the area.
This figure was low enough that all of the UK's top 20 companies could bid for the work. At the same time, it was unnecessarily high for a framework where the average call-off was expected to be £2m.
Head of Policy and research at the NFB Paul Bogle said: "We have always firmly argued that using smaller building firms for appropriately sized projects would be more cost effective and deliver greater social value in spreading economic growth across the country."
"We understand that Crown Commercial Services is looking at this very closely."