The Chinese specialist is preferred bidder for a £300m marine works package that will include the construction of the six mile lagoon wall in Swansea Bay.
CHEC has committed to 50% of the contract value being spent on a British workforce, partners and supply chain. It is the first time a Chinese contractor has won a major UK civils deal in a move which will be keenly watched by domestic rivals.
Mr LIN Yi Chong, President & CEO at China Harbour Engineering Company, said: "CHEC has taken the strategic decision to enter the UK infrastructure investment and construction market, and we see the Swansea Bay Tidal Lagoon, a pioneering scheme that could bring the world a new energy option, as the cornerstone project in our business development strategy in the UK and wider Europe.
"We have not invested directly into the Swansea Bay project but we made a proposal to do so and will seek opportunities to invest in similar projects in the UK and Europe.
"We will seek to grow our UK presence through significant investment into a subsidiary business and through a programme of UK infrastructure investment and construction."
Following advanced works, a fixed price contract with a risk and value engineering scheme for the main marine work at Swansea Bay will be signed later this year.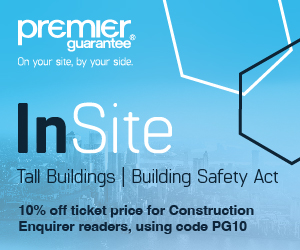 Under the terms of the contract, CHEC will be responsible for the construction of the bund wall and coffer dam, sourcing and transporting rock armour and materials to Swansea Bay, and managing all landside and marine crews associated with this element of the build.
At peak construction, it will manage 500 workers on site at Swansea Bay.
Tidal Lagoon Swansea Bay Plc will through the summer run further tenders for the construction of a Turbine Assembly Plant in Wales, and for the lagoon's public realm and buildings work.