The £265m takeover deal will now be completed on Monday 8 June, with the extra cash raised helping to cover Mouchel's debt and integration costs.
Nearly 92% of the underwritten rights issue shares were taken up raising £311m, with investment banks J.P. Morgan Securities and Numis Securities taking the remaining balance.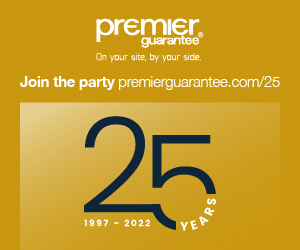 It will create a combined group with an order book of £9.3bn and a sector leader in the growing highways management and maintenance market.
Kier expects to deliver £10m in annual cost savings, including £4.4m a year in corporate savings from reducing Mouchel's board.
Integration of the two businesses to create a £3.6bn turnover group with strong infrastructure design capabilities will cost an estimated £17m.
On completion of the transaction Haydn Mursell will become CEO of the expanded group.
This latest expansion follows on from Kier's £221m acquisition of May Gurney in July 2013, where Mursell then finance director played a pivotal role.
Mouchel will give Kier access to long-term and, in many cases, recently won frameworks and contracts for the Highways England Areas 1, 3, 9 and 13, and complement Kier's capital works for Highways England.
Kier said the deal would place the enlarged group in a position to benefit from the new Road Investment Strategy, which sets out a long-term investment plan of £17bn on the strategic road network from 2015 to 2020.