The BBC has sold £87m of property at its former television headquarters in an effort to demonstrate its financial leanness in advance of funding negotiations with the government.
Three of the six buildings on the 17-acre site will continue to be occupied by the BBC, while the other three – White City One, Media Centre and Garden House – will be fully refurbished and brought back to the market from late 2016.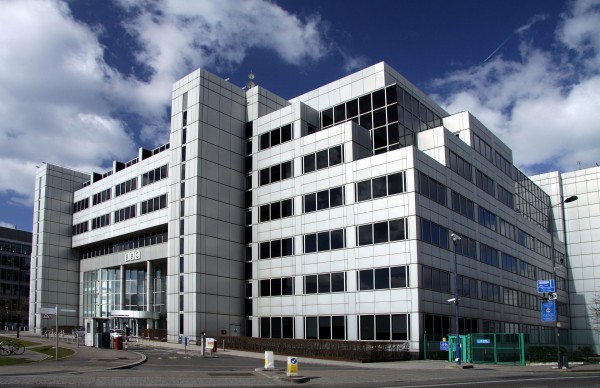 White City One and Media Centre will be vacated and revamped for commercial let
Today's announcement is the latest in a series of property moves that mean the BBC is on course to save in excess of £75m a year on property costs by 2017.
Stanhope and Mitsui will undertake major landscaping and infrastructure works to White City Place to significantly improve the public realm, including gardens and plazas and to reinforce connections with the nearby stations, Television Centre and Imperial West.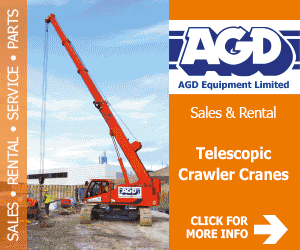 The developer intends to submit a planning application later this year for new office development and landscaping on the southern gateway entrance site. Allies and Morrison have been appointed as Architect to master plan the site.
This latest deal comes on top of plans by the partners to redevelop the nearby BBC Television Centre (below). This £400m scheme to build a new Soho House club, 950 homes, over 500,000 sq ft of offices, hotel and other leisure uses is being carried out by Mace.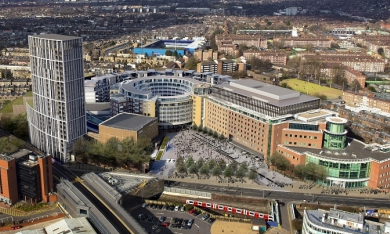 David Camp, Chief Executive of Stanhope, said: "White City Place will become the commercial heart to White City. Together with Television Centre, we will be delivering close to two million sq ft of office space and nearly 1,000 new homes over the next five years.
"Alongside the BBC studios and Soho House at Television Centre, the John Lewis store, opening 2018, and the Imperial West campus on Wood Lane, White City is fast becoming the place to be."