Scheme developer Tidal Lagoon Power said it must now negotiate how much subsidy will be paid for the energy.
Construction of the vast £1bn project will not start until Contract for Difference negotiations complete to establish whether a tidal lagoon at Swansea Bay is affordable and value for money for consumers.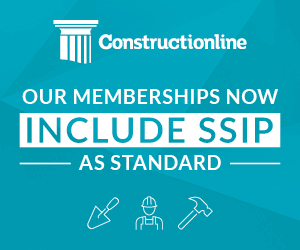 Any decision to offer a CFD for the Swansea Bay Tidal Lagoon project would be subject to strict value for money considerations and affordability, and to State aid approval.
If the decision is a positive one, work would start next March on the six-mile horseshoe shaped sea wall which will generate around 500GWh per year of low carbon electricity.
Announcing Government development consent, Energy and Climate Change and Wales Office Minister Lord Bourne said: "Low carbon energy projects like the tidal lagoon in Swansea Bay could bring investment, support local jobs and help contribute to the Welsh economy and Swansea area."
Former Balfour Beatty chief Andrew McNaughton is new director of engineering and construction on the project, where preferred bidders have just been named for major work packages.
Two years ago in the early stages of development  a team of  Costain, Atkins, and Van Oord were enlisted to carry out preconstruction design work and expected to feature in the build programme.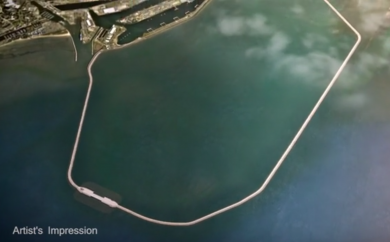 But the China Harbour Engineering Company was announced last week as preferred bidder for a £300m marine works package that will include the construction of the six mile lagoon wall in Swansea Bay.
CHEC has committed to 50% of the contract value being spent on a British workforce, partners and supply chain.
Laing O'Rourke has been named preferred bidder for a £200m deal to deliver the lagoon's 410m turbine house and sluice structure block.
Welsh contractor Alun Griffiths has secured a £25m package to deliver ancillary civil engineering for the project's public realm works, which includes the breakwater surface, roads, slipways, utilities and landscaping.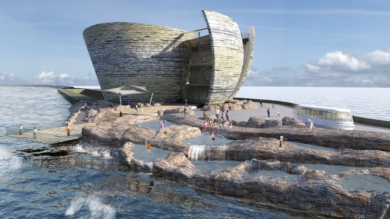 Visitors centre designed by Juice Architects