Construction work for the Silver Fin project will start in the next few weeks at the Union Street site in Granite City.
The contractor beat Morrison Construction and Morgan Sindall to take the 132,000 sq ft office project, which has been designed by Cooper Cromar to fit in with local buildings.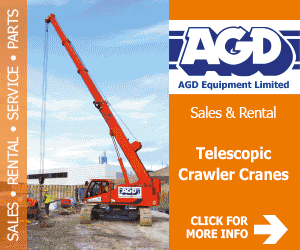 As it fronts Union Street the building will rise to just four storeys and be clad with a Scottish granite façade.
Behind a 9-storey glass and granite tower will rise up with vertical aluminium fins, giving the building its name.
Wallace Whittle is the M&E consultant for the building designed to offer Grade A office accommodation.
Demolition of the former Bells Hotel site has been completed paving the way for work to start to meet a March 2017 completion date.
Jonathan Nesbitt, director at FG Burnett, which is jointly marketing the site with CBRE, said: "This is a hugely exciting development for the city.
"It is testament to the inherent strength of the Aberdeen market that such a level of institutional investment has been committed.
"We are delighted that building work is about to begin on site and that, so far, each planned phase of the project has been on track."