Losses at three major contracts undertaking by the group's main business Mountfield Building Group, prompted a strategic management review.
As a result overheads will be slashed by 40% and the business will now only work direct for clients.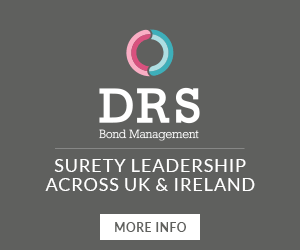 Trading at the other business Connaught Access Flooring remained strong and its business continues to expand with the highlight of 2014 being the winning of a £5m contract to supply and install flooring for a major new office HQ in the City of London.
The greater part of the work for that contract will be undertaken this year. The review concluded that little change was needed to Connaught's overhead structure and its manner of business
Peter Jay, executive chairman, said: "2014 was a year during which the group's results disappointed, primarily due to the poor results from Mountfield Building Group Limited, which lost £587,211 in that year.
"The board has responded by undertaking a major strategic review of the structure and businesses of the group which has produced a business that is considerably stronger, less exposed to contractual risk, better focused and more profitable."
As a result of the overall poor performance of MBG when viewed over the last four years, the board impaired the value placed upon the goodwill of the company in the balance sheet by £3.9m from £5.9m to £2m.
This exceptional item has resulted in the net pre-tax loss, while operating profits before this stood at just £74,000. Revenue fell 4% to £11.8m from £12.3 in 2013, while earnings per share dropped to 0.22p from 1.53p.