Announcing pre-tax profits had soared 42% to £540m, the house builder said it had bought five new sites and secured 28 new or improved planning consents in the year t0 30 April.
Chairman Tony Pidgley said that all sites with an implementable planning consent were in production, with eight new sites started in the period at Wapping, Chiswick, Maidenhead, Isleworth, Islington, Hornsey, Kingston and Bracknell.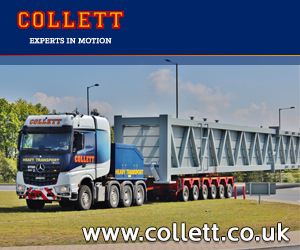 He added that Berkeley's new joint venture with National Grid was also targeted to deliver over 7,000 new homes from 10 initial sites.
"Berkeley is delivering some 10% of all new homes in London and 10% of the capital's affordable homes across our 74 sites," said Pidgley.
But he warned over remaining political uncertainty with the London Mayoral Election and referendum on Britain's relationship with Europe on the horizon.
"We are acutely aware of the importance to our society of all forms of tenure for new housing and welcome the vision of Government, the Greater London Authority and local councils to increase the number of new homes built.
"Berkeley is a supporter of the UK remaining in Europe as this is the best way for London to remain a world city.  There is no doubt, however, that for business to thrive, we must not be bound by over-regulation, be this from our own government or from Europe."
Revenue over the year rose a third to £2.12bn, from the sale of 3,355 new homes at an average selling price of £575,000.
Since the year end, Berkeley has also secured a resolution to grant planning at its scheme in White City for over 1,400 homes to be delivered over the next 15 years, and a resolution to grant planning for 839 at St William's first scheme in Battersea.
Two new sites have been acquired unconditionally during the year, a 15,000 sqft office building in Sevenoaks and a scheme for over 600 homes in Reading in its St Edward joint venture.
Three more were acquired on a conditional basis, including sites in Kingston and Winchester, as well as the second St William site at Rickmansworth.
Berkeley now boasts 74 sites in its land holdings, of which over three quarters have an implementable planning consent and are in construction, a further 10 have at least a resolution to grant planning but the consent is not yet implementable and 7 remain in the planning process.