A meeting of creditors will today hear administrator KMPG's first statement on the failed concrete firm's financial affairs.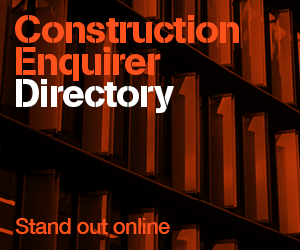 According to its report suppliers taking the biggest hits are Cardiff rebar firm BRC,  which is owed £2.1m, Lafarge Tarmac Trading owed nearly £2.5m, Mitssui Sumitomo Insurance due £1.3m and Peri owed £680,000.
Within the Harrington Group, several firms not in administration are owed around £16.5m. This includes £7.8m owed to Slipform International, £6.3m to P&E Plant Hire and around £2m to Structural Systems UK. HTC Plant is owed £400,000.
According the administrator Howard Smith's report based on current estimates unsecured creditors should expect some kind of payment but the exact amount has still to be determined.
His report reveals that the firm's two bank accounts contained just £900 when KPMG took over. A further £49,800 was being held by solicitors on behalf of the company.
Around £1.9m will be recouped from the sale of 15 remaining cranes owned by the firm to Wolffkran as part of the sale on the HTC business. A further £1m is expected from a VAT rebate.
PC Harrington Contractors was due £12.3m for work in progress at the time of its collapse, which administrators seek to recover.
The concrete contractor ran into cash flow trouble after experiencing contract disputes and suffering losses on several major contracts.
This was compounded by significant pressure from the supply chain with around £12m owed to trade creditors and suppliers.
During the first few months of 2015 directors explored various restructuring and refinancing options for the group as a whole, but none were able to avoid the insolvency of the company.
The report also notes that Crystal Formwork, which employed staff and self-employed subcontractors used by PC Harrington Contractors, was placed into liquidation by its directors following a failed CVA on 8 May.
Many of the staff were transferred to Structural Systems prior to liquidation.