This pipeline will be funded by the West Yorkshire Transport Fund and is aimed at reducing congestion, improving the flow of freight with the arrival of HS2 and making it easier for people to commute between major growth areas.
A special meet the buyer event is being planned ahead of a series of OJEU tender competitions covering contracting authorities of Bradford, Calderdale, Kirklees, Leeds and Wakefield plus York City Council.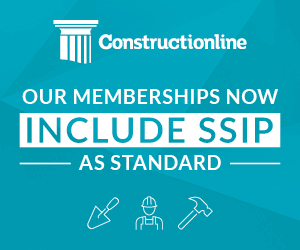 WYCA is now calling for expressions of interest from contractors who wish to be considered to work with the combined authority on an initial basis to consider procurement and delivery options.
West Yorkshire Combined Authority buyer event
Interested contractors should e-mail Chris Brookes, giving details on no more than one side of A4 of what contribution they would be able to make to the process.
The authority will select certain contractors to provide input. All contractors who express an interest will be contacted when the formal contract notices are placed in the OJEU.
All applicants will be invited to a Meet the Buyer event to be held later this year where more information about the schemes, areas and procurement model will be provided.
Last July, the Government announced that the West Yorkshire Combined Authority had, uniquely, secured funding to establish a £1bn West Yorkshire plus Transport Fund.
The Fund will comprise £600m of Government funding government over 20 years, £183m of other devolved transport funding previously secured through the City Deal and local contributions.
A previously drawn up package of transformational transport schemes which met the West Yorkshire Combined Authority and the LEP's aims of supporting economic growth is now being reviewed and refined in the light of the settlement.
Along with the Leeds City Region Enterprise Partnership, the West Yorkshire Combined Authority is also committed to seizing the economic benefits of high-speed rail for the region.
HS2 is expected to directly benefit Leeds City Region to the tune of £1bn a year in extra economic growth, and Transport Fund investment will ensure the key towns and cities in this large and diverse City Region have fast, efficient access to the high-speed network.
West Yorkshire combined authority projects
Projects to be delivered by 2021
Rail station gateways – Phase 1
Highways network efficiency (UTMC) across West Yorkshire strategic highway network
Wakefield Eastern Relief Road
A650 Tong Street Corridor Improvements, Bradford
Wakefield City Centre Package (Kirkgate and Denby Dale junctions) ast Leeds Orbital Road and northern outer ring road junctions
Aire Valley – Leeds Integrated Transport Package (phase 1 park and ride only)
Halifax- Huddersfield A629 Corridor Improvements and Halifax town centre (Phases 1-4 only)
Glasshoughton Southern Link Road
A650 Hard Ings Road and Keighley town centre improvements
West Yorkshire package of highways efficiency (all vehicles) and bus improvements (Phase 1 – focusing on priority corridors)
Rail Station parking expansion programme across West Yorkshire
Pontefract Northern Bypass (now on site and completed early in 2015 using 30% advance funding from the Fund)
Calder Valley Line rail enhancements (to enhance Network Rail commitments)
A65 to the Airport Link Road, Leeds
A62 Cooper Bridge Junction, Kirklees
Harrogate Road/New Line Junction Bradford
Leeds city centre network improvements – Phase 1 orbital capacity on the Inner Ring Road
York Central Access including rail station gateway improvements and access to the development site
Public Transport Improvements in York city centre
York Northern Outer Ring Road Improvements
Other projects on site by 2021
Rail station gateways – Phase 2
Aire Valley – Leeds Integrated Transport Package (Phase 2 highway Access)
A62 to Huddersfield and A644 works (excluding later delivery of Ravensthope Relief Road)
Halifax- Huddersfield A629 Corridor Improvements and Halifax town centre (Phase 5)
West Yorkshire package of highways efficiency (all vehicles) and bus improvements (Phase 2)
A653 Dewsbury to Leeds corridor
M62 Junction 24a on A641 Bradford Road south of Brighouse (this project is dependent on the Highways Agency)
Bradford to Huddersfield A641 Corridor (partially completed)
Bradford – Shipley Corridor Improvements along Canal Road and Manningham Lane
East Leeds Parkway
South East Bradford Access Route, Bradford
Clifton Moor Park and Ride, York
Further projects to be delivered by 2025
Rail station gateways – Phase 3
Castleford Highways Improvements
A644 Ravensthorpe Relief Road, Kirklees
West Yorkshire package of highways efficiency (all vehicles) and bus improvements (Phase 3)
NGT to Aire Valley, Leeds
A6110 Leeds Outer Ring Road Route Improvement (Stanningley Bypass to M621), Leeds