The first brand refresh in over 10 years sees the old graph paper logo dropped for a green canopy graphic above the Wates name.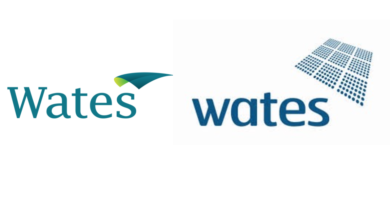 New-look Wates and old group logo of nine squares
The new logo has been created following extensive research with customers and employees and will be gradually introduced to site hoardings.
The Wates Group is already accelerating toward its ambitious target of increasing its turnover two-fold, with the volume of work in hand the highest it has been for five years and the order book up 50% on the previous year.
The next big step will come after it finalises the deal to buy most of private building rival Shepherd's construction businesses
Andrew Davies, CEO of the Wates Group, said: "Wates recognises the need to constantly adapt in an increasingly evolving market and our ability to move with an ever-changing industry is a challenge that we are adept in overcoming, but one that we nevertheless must continue to embrace.