Problems were first seen with precast panels at the £55m Smithfield development, which is still to be handed over, back in January.
It has now emerge that the council has called in experts to investigate the problem, which has been described by the contractor as an aesthetic issue.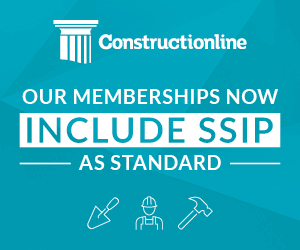 But Stoke-on-Trent City Council leader Dave Conway said the authority had a difference of opinion over the severity of the problems at the Smithfield scheme in Hanley.
The Council was due to move into its new Smithfield headquarters in May, but the issue has delayed the move.
He said: "We have a difference of opinion with the developer and contractor about the severity of the problems. They believe the issue is cosmetic, but we think it is more than that.
"We are committed to demonstrating integrity at every level, and as such we feel it's only right that we resolve this issue before making any decision about the future of the Smithfield building.
"We're taking advice from world-leading experts in concrete to help us get to the bottom of this, but we also need a bit of space and time as we go through the options."
A Laing O'Rourke spokesman said: "We can confirm that some cosmetic detraction has occurred to the finish of some of the concrete panels on the Smithfield project in Stoke-on-Trent.
"This happened after their installation, and we are working closely with our client to rectify the situation.
"Independent specialists investigating this occurrence have indicated that this is an aesthetics issue only and does not affect the integrity of the structure."
Laing O'Rourke started work on the library and council office scheme back in October 2013 for client Genr8.
Smithfield is the new commercial business quarter for Stoke-on-Trent, comprising of 1.2m sq ft of office, retail and hotel space.