The Trinity Islands project forms part of a wider scheme to develop the St John's area which includes ITV's former Granada Studios site.
Detailed plans for the 1,200 homes scheme will be submitted for planning later this summer. The tallest tower is 50 storeys, with the height stepping down in increments across the other buildings.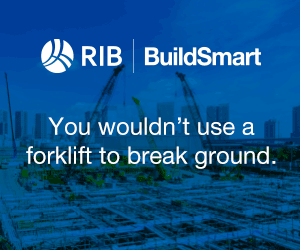 Each tower will sit on linked podiums surrounded by landscaped fields containing parking and other amenities to form a community living within the one complex.
The 4.7 acre site, situated south of Liverpool Road, has historically suffered from difficult access surrounded by highways, infrastructure and the River Irwell. Trinity Islands aims to transform this once-peripheral site into a distinct and self-sufficient community.
Michael Ingall, chief executive of Allied London, said: "Trinity Islands will be a highly sustainable, high-density residential scheme that will provide a critical mass of residents to support the community, commercial and ancillary shopping and leisure spaces and create a vibrant, diverse and integrated village community.
"The overall masterplan for this area of Manchester is extensive, and the key to this and other developments by the likes of Muse, Renaker and Scarborough Group across the river in Salford will be an appropriate infrastructure plan.
"We intend to foster a close relationship with all parties to look at this area of the City as whole to the benefit of all stakeholders, with establishing important community and transport infrastructure as a key aim."
A masterplan for the former ITV Granada site was approved by the council in October. The plan was developed by SimpsonHaugh & Partners for Manchester Quays, a joint venture between Allied London and Manchester City Council.
The wider St John's development is due to be brought forward in several phases, with Trinity Fields forming the final phase.
Overall, St John's is due to deliver 2,500 – 3,000 homes and up to 600,000 sq ft of workspace.
The first stage will see the conversion of the 80,000 sq ft Bonded Warehouse into creative workspace, building of a Manchester Grande event hotel, and Village 1, a range of low-rise townhouses and apartment blocks.
The second phase will see construction 50-storey tower to the north of the site known as St John's Place.
Manchester Grande, event hotel, will be part of St John's and Trinity Islands