In a statement this morning Speedy said that trading had been slower than expected in the present financial year and below the reported performance for 2015.
A thorough review by the board uncovered that the hirer's poor revenue performance was down to a lack of available equipment during its network optimisation programme and a focus on strategic accounts at the expense of smaller customers.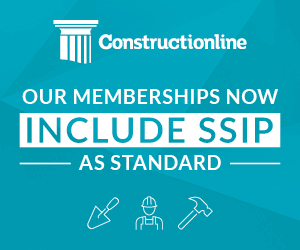 The board also blamed  poor customer service caused by disruption during the implementation of a new IT system.
A statement said: "While core hire trading across strategic accounts remains strong, without an improvement in revenue trend, and ahead of any delivery of the remedial programmes, the result for FY2016 will be materially below the board's expectations for FY2016 and the reported result for FY2015.
"Further to our recent announcements regarding the sale of the remaining 0il and gas business in the Middle East, discussions with the third party concerned have not reached a satisfactory conclusion and have been discontinued.
"The Board continues to explore and evaluate options for this business which, as previously advised, is operating at a break even position."
Rogerson joined Speedy at the end of 2013 from Costain where he was managing director of the Natural Resources division. Within the space of a few months he was promoted from Speedy group operations director to chief executive.
In May, Speedy reported a rise in adjusted pre-tax profit to £21.9m from £14.6m during the year to March 31 2015. Turnover was also up to £375m from £349.7m.
Russell Down, who joined as Speedy group finance director in April from Hyder, has been appointed chief executive officer with immediate effect and will also retain the finance role until a replacement is appointed.
Jan Åstrand, who was appointed non-executive chairman in late-2014, has assumed the role of executive chairman and intends to revert to non-executive status at the time of the announcement of the half-year 2016 results in November 2015.
He said: "This is extremely disappointing.  I believe that Speedy remains a fundamentally good business but, while some progress has been made over the last year, the remedial action programmes have not been delivered as needed.
"Our immediate priority is to accelerate the execution of those programmes and realise the upside we believe they will deliver over the medium term.  Additionally, we will increase our focus on the SME core hire market."