According to figures from industry analysts Glenigan, the value of project starts in June fell 24% year-on-year, marking the third consecutive month of decline.
The slide in project starts was felt across almost all of the UK in the last three months. Only the East Midlands and the North West of England saw a rise in project starts against a year ago supported by increases in residential and industrial project starts.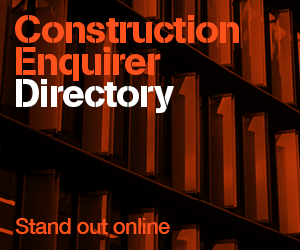 Allan Wilén, Economics Director at Glenigan, said: "Pre-election jitters continued to dampen project starts in the immediate aftermath of the election. The current dip in project starts will hold back the pace of output growth this year.
"However the election result has reduced political uncertainty in the near term and we anticipate a bounce back in private sector project starts over the coming months as investor confidence returns."
He warned: "Less encouragingly, the Government has announced both a scaling back of Network Rail's capital programme and the early removal of support for on-shore wind farms.
"This suggests that the flow of civil engineering projects will be increasingly constrained over the next two years"
"We also expect public sector funded work to be constrained by Government efforts to tackle the budget deficit. A clearer picture may emerge following the forthcoming 'emergency' Budget."
Civil engineering projects suffered the sharpest decline, with the value of underlying project starts plummeting 46% against a strong performance in the second quarter of 2014.
Non-residential starts also contracted sharply, being 20% lower than a year ago. All non-residential building sectors contracted, with offices suffering the sharpest fall to just half the level seen a year ago.
Education and health starts also continue to suffer dropping by 14% and 25% respectively.
Even more robust housing project starts declined, dropping by 18% due to falls in both private housing and social housing projects starting on site.