The firm has suffered major cost overruns on its Nottingham tram project and now for the first time has revealed the full depth of its UK problems, which also saw the building business run up big losses for a second year.
According to accounts submitted at Companies House, the UK construction group suffered a £217m pre-tax loss on turnover down 19% to £1bn in the year ending December 2014.
In scale this ranks second worst to Balfour Beatty's construction arm, which in March unveiled losses of £314m on a much higher turnover of £6.6bn.
In terms of losses agains sales Vinci runs to 20%, while Balfour Beatty stood at 5%.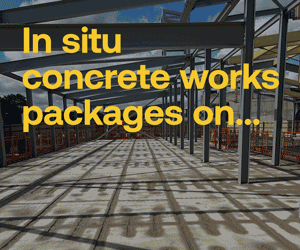 The problems at the French giant's UK construction business saw chief executive John Stanion stand down in October and French boss of Soletanche Freyssinet Bruno Dupety parachute in to take charge.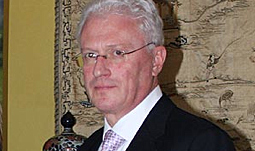 The accounts also reveal that the highest paid director, John Stanion, (above) received £947,000 last year, including a £530,000 payment for loss of office.
Vinci's civil engineering division ran up a pre-tax loss of £165m, while the building business was hit by problems on several jobs suffering a £50m pre-tax loss.
As revealed by the Enquirer last year most of the civil engineering losses stem from Taylor Woodrow's troubled  £423m Nottingham Tramlink project.
Construction work is now complete on the project, which is now in commissioning, seven months later than planned and may still impact on 2015 accounts.
Dupety said: "Unfortunately the project has encountered major issues leading to a substantial loss in 2014 in the civils division.
"The handover of the tram system is expected in Summer 2015, following testing and commissioning. There will be complex discussions between Vinci, the client and joint venture partner in order to reach financial settlement on this contract."
Average staff head count over the year fell 9% to 3,431.