Manufacturer Michelmersh reported soaring prices in its half year results today to June 30 2015.
The rise comes on top of 13.5% price increases reported by the firm in 2014 as demand continues to outstrip supply. Michelmersh saw brick sales rise to 36m from 34m last time during the half year as selling prices increased to £422 per thousand from £387 per thousand.
Production in the period also increased from 34m to 35m but stock levels fell further to just six weeks supply.
Michelmersh warned that stock levels "cannot fall further whilst still able to provide a timely and reliable service to our customers."
Chairman Eric Gadsen said: "More recently there are signs that the period of frenetic growth has ceased and competitive forces are strong as the construction industry has responded to the increased level of activity and have adjusted their purchasing and stock processes accordingly.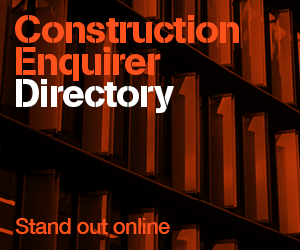 "However the structural balance of supply and demand should ensure that brick manufacturing remains a busy and profitable sector."