Becoming a cement producer and supplier is the final piece in the jigsaw for Aggregate Industries, allowing the firm to offer contractors a full range of heavyside construction materials.
Lafarge was required to offload its Tarmac business in the UK with the exception of two plants, a quarry at Cauldon Low and a cement terminal at Belfast Docks, as a condition of its global merger with Holcim.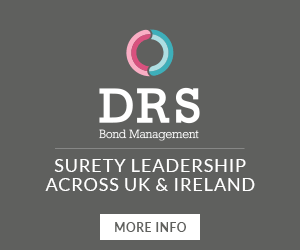 The transfer was finalised yesterday and sees 250 staff switch to Aggregate Industries, itself part of new LarfargeHolcim group.
Irish rival CRH will take control of the rest of the Tarmac business.
Pat Ward, CEO, Aggregate Industries, said: "These are exciting times for Aggregate Industries. Along with the wider benefits of being part of the new LafargeHolcim group, the integration of cement production represents a significant strategic opportunity for us.
"We're now able to offer our customers the full range of construction materials and solutions, while maintaining our high levels of customer service."
Given the strength of the Lafarge cement brand, Aggregate Industries will continue with this branding for its bulk cement products, although some bagged products will be renamed in due course.
The new cement division will be led by Joe Hudson, managing director, Cement & Concrete Products. He joins Aggregate Industries from Lafarge, where he has worked in a number of key functional and operational roles since 2001.