The image of construction is a major factor in making the industry more attractive as young people make career choices.
Pay rates are also uppermost in people's minds when they choose a sector. Demonstrations this week over construction's failure to pay the London living wage on sites is hardly good for the industry's image.
Construction can be a very lucrative career but an industry is often judged on how well it looks after those at the bottom of the pay scale.
Surely this is a chance for construction to show the way as a responsible employer?
The London living wage is £9.15 an hour compared to the industry minimum rate for labourers and general operatives of £8.52.
The vast majority of London site staff earn more than this so we are only talking about a small minority of workers who will see their wages bumped-up.
The increase works out at around £10 a week.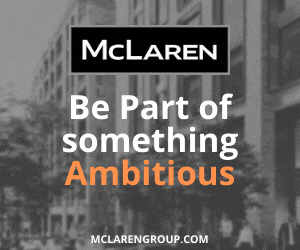 That's on sites in London where labourers are helping to build luxury flats worth millions and commercial schemes generating record returns for clients.
Construction is enjoying a boom at the moment.
It will be a sad reflection on the industry if the people left behind are those who can least afford it