This would see an extra £3bn per year channeled to small and medium-sized firms directly or through the supply chain on central Government work and services.
Matt Hancock, the Minister for the Cabinet Office, said each government department and the Crown Commercial Service will now make sure that it meets this target by setting out individual plans and targets for spending with small and medium-sized businesses over the next 5 years.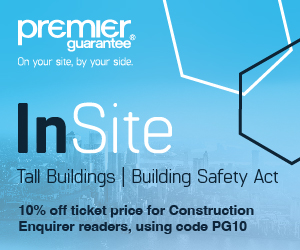 In 2013 to 2014, central government spent an unprecedented £11.4bn with firms employing 250 employees or less – equivalent to 26% of central government spend.
Hancock said: "This is such an amazing opportunity for the country's diverse and innovative small businesses, and today I urge them to get stuck in.
Sarah McMonagle, spokeswoman for the Federation of Master Builders, welcomed the move but added that firms would be disappointed that the target only applies to central government contracts.
"We want to see an increase in spend with small and micro firms across the board and by every public sector body.
"In many parts of the country, it is still the case that small firms are all too often squeezed out by larger competitors when bidding for public sector work."
She added: "Using construction SMEs has been proven to provide real local economic and environmental benefits. SMEs employ local people, meaning that the money spent is likely to go to local suppliers and remain within the local economy.
"Furthermore, in the construction sector, two-thirds of apprentices are trained by micro firms, meaning that spending more with these businesses could help towards the Government's target of creating three million new apprenticeships by 2020."
John Allan, National Chairman for the Federation of Small Businesses , said: "The government has much to gain from opening up public procurement to smaller businesses and we welcome the government's commitment to achieve this ambitious target.
"To meet it, the government will need to focus on robust monitoring and challenge of poor practices wherever they are found. "