Unveiling annual results to March 2015, the firm said the Europe Hub performance had been hit by three construction contracts delivered using its innovative Design for Manufacture and Assembly offsite processes.
These unnamed jobs were adversely impacted by input cost inflation and delays in delivery, leading to a write-off of £61m.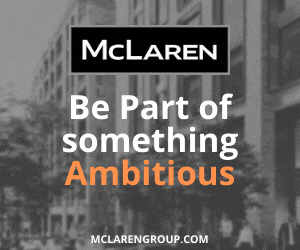 Anna Stewart, group chief executive, said that significant lessons have been learned from these projects, all of which were secured during the recession.
"The learning curve from the first generation of DfMA led projects in Europe has been steep," she added.
But a record year in Australia helped to salvage overall group performance with pre-tax profits down at £12m from £52m previously.
More selective bidding and less favourable foreign exchange rates saw turnover slide 12% to £3.85bn.
Stewart warned that next year would also be tough because of legacy contracts and cost inflation.
"We expect the 2015/16 period to be equally challenging with margin improvements yielding enhanced financial performance in the 2016/17 year.
She added: "Unfortunately, we are a three-year cycle business so will emerge from recession later than most other sectors."
Within the European hub business, which also includes Canada and the Middle East, there was good underlying growth in Infrastructure, Expanded, Crown House Technologies and Select Plant, helping to offset some of the reduction in the UK Construction business.
Group order book increased significantly to £9.2bn (£7.4bn: 2013/14) with the depth and quality of pipeline at an all time high.
Looking ahead Ray O'Rourke, group executive chairman, said: "Laing O'Rourke will be highly selective in pursuing opportunities that align with our value proposition. We will focus on our engineering and manufacturing capabilities. We will create certainty for our customers from the earliest engagement.
He added that Laing O'Rourke had given the green light to build and operate a new Advanced Manufacturing Facility alongside its existing factory at Explore Industrial Park in the East Midlands.
"The new facility will use intelligent design, precision engineering and fully automated processes to deliver modular solutions that will revolutionise housebuilding in the UK."