The complex revamp will include adding three new floors to the building, which boasts a Grade II listed Victorian terrace façade overlooking St Philip's Cathedral.
When completed, the redevelopment will deliver 160,000 sq ft, with all internal layouts fully reconfigured to create open plan office space on floor plates ranging from 18,000 sq ft – 24,000 sq ft.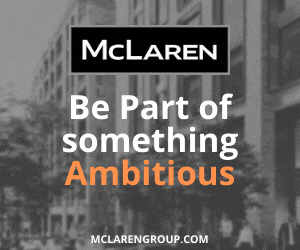 55 Colmore Row will offer high quality specification and the very best finishes throughout, with the Grade II listed 19th Century banking hall transformed into a brand new, class-leading reception.
John Hammond, Investment Director, IM Properties, said: "55 Colmore Row is a cornerstone in Birmingham's commercial history and this project requires construction and project management teams of significant confidence and capability."
Alongside the addition of new floors and the redevelopment of the internal spaces, the whole rear elevation on Barwick Street will be removed and replaced with a stunning full height glazed façade, with space for two restaurants at street level.
Dave Smith, managing director of construction at Morgan Sindall, said: "The complexity of adding new floors to the top of the building, combined with the timescale in which we are working means that there is significant planning required to ensure we deliver."
IM Properties team includes AHR Architects, DBK as quantity surveyor and CDM co-ordinator, Projex Building Solutions as project manager and employers agent, structural engineer Copeland Wedge Associates, and Watkins Payne Partnership as M&E Engineer.
The works programme is due to be completed in autumn 2016.