The business has now been split into two separate divisions under the Living Space brand; a Maintenance division and a Homes division.
Managing Director of Wates Living Space, Andy Hobart, who joined the firm from Balfour Beatty Workplace at the end of 2012, aims to grow both divisions to create a sustainable £500m maintenance division and a £250m homes division.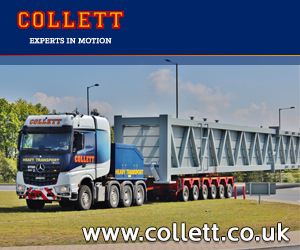 He said: "Today's announcement brings us even closer becoming the UK's leading affordable housing and maintenance contractor.
"The clear separation of our maintenance and homes divisions under the Wates Living Space brand gives us a strong foundation on which to seize emerging business opportunities and to make our ambitious growth goals a reality."
Each division is supported by a dedicated management team focused on the growth opportunities within each sector.
The Homes division will be led by Managing Director, Jo Jamieson who will be accountable for the division's new build and partnership housing activities across all regions and will report to Hobart.
She takes up this new role following her previous appointment as regional managing director of Wates Living Space's new build activities in the East.
Hobart will continue to oversee the maintenance division, supported by regional managing directors, David Morgan in the South and Steve Jackson in the Midlands and North.
The two divisions will offer housing association and local authority clients a full range of maintenance, contracting and development services.
Wates Living Space' reported a turnover of £391m in 2014 and has been further supported by a number of strategic acquisitions in recent years.
This includes the integration of Linbrook Services into South Maintenance in 2011 and the more recent acquisition of G Purchase in 2014, expanding Wates Living Space's national offer to customers and growing its responsive maintenance capability in the Midlands and North.
This significant growth has also enabled the business to expand its client offer.
The creation of development models resulted in the delivery of mixed-tenure schemes at Erith Park in Bexley and Drakes Place in Aylesbury.