Procurement chiefs are planning a major supplier event this month to set out details to contractors of the bid process and planned works programme.
They are on the hunt for a mix of building, civil engineering and mechanical/electrical specialists for small, medium-sized and large projects.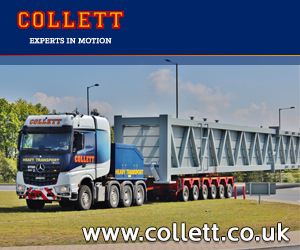 A fourth framework will also be established for consultants to deliver professional services.
Details have just been released for two of the four panels. The 'medium complexity works' framework will cover jobs up to £10m and is forecast to be worth as much as £600m over five years.
The airport owners have also released details of the low complexity work framework, which will cover projects between £100,000 and £1.5m in value and is anticipated to be worth £150m over the term.
Invitations to prequalify for the 'high complexity works' framework and a professional services framework will be advertised in the OJEU in coming weeks.
Gatwick Airport aims to use the NEC form of contract with GAL amendments to deliver the programme.
Frameworks
Medium complexity: (£1.5m-£10m jobs)
Building: value £160m-£240m
Civil Engineering: value £120m-£180m
Mechanical/Electrical (including Plumbing and HVAC): value £120m-£180m)
Low complexity framework (£100k-£1.5m jobs)
Building: value £40m-£60m
Civil Engineering: value £30m-£45m
Mechanical/Electrical (including Plumbing and HVAC): value £30-£45m
The PQQ document for the low complexity framework is available from 8 September.
For more information click Low Complexity or Medium Complexity.
Firms wishing to attend the supplier forum should send an email expressing their interest to Alan Parfitt.
Names, positions and contact details of two proposed delegates should be included within the email.