Fears have been raised that Government plans to build a Northern Powerhouse could be derailed by a lack of workers.
Show organisers will be holding a series of special events to examine ways of tackling the skills crisis head-on.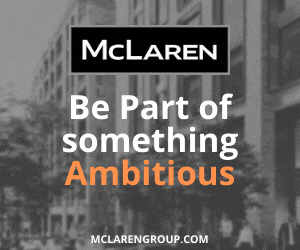 The UK Construction Week Career Centre will be a dedicated area within the Build Show where house builders, contractors and other industry experts will be on hand to offer construction specific careers advice to visitors.
Covering apprenticeships, on-going training and professional development, the centre will cater for all levels – from seasoned professionals scoping out their next move, to new starters looking for their first break into the construction sector.
Nathan Garnett, show director said: "With £125bn of public sector and infrastructure projects in the pipeline, the demand for skilled workforce is set to create even more employment opportunities in the years to come.
"The Career Centre at UK Construction Week will be a really useful source of information for visitors looking to take advantage of this booming work market."
Willmott Dixon is one of the major industry names exhibiting at the show.
And Chief Operating Officer at the residential construction business Charlie Scherer warned that contractors must do more to attract new talent.
He said: "At Willmott Dixon we have a network of construction ambassadors that are inspiring new generation of young people eager to pursue a career in our industry.
"While we train 250 apprentices and graduates a year and with one in 10 of our people on the project side of the business in active management training, we are just one part of a solution and more must be done on a bigger, more consistent scale to ensure we attract the numbers of new people required to meet the industry's growth opportunities."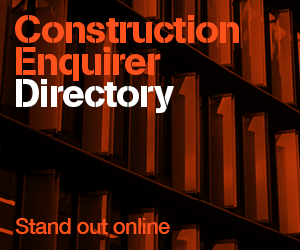 Richard Morey, Group Events Director at Media 10, the event company producing UK Construction Week, said: "Our aim for UK Construction Week is to help support the growth of the construction industry nationwide and a massive part of that is the work we've put into the show's content focused on skills and apprenticeships.
"We have planned practical workshops and seminars around hands-on business management as well as learning new skills to equip the industry with the workforce it needs to prosper."
Bringing together nine shows under one roof, UK Construction Week will be the biggest construction trade event the UK has seen in years.
Taking place at the Birmingham NEC with the trade only days from 6 – 8 October, the event will unite 1,000 exhibitors with an expected audience of 55,000 visitors.
The Enquirer is also linking up with Media 10 to host a Casino Night on Tuesday October 6 after the first day of the show.
To register your interest in the Casino Night please click here