The JV has already identified its first project in Manchester.
Trafford City Hotel will be built following the purchase from Peel Holdings of a 1.75-acre development site opposite the EventCity venue at the Trafford Centre in Greater Manchester. Planning permission is in place for a new 203-bedroom hotel and it is expected work will commence in early 2016, ahead of the 2018 extension of the Manchester Metrolink tram system.
The Enquirer understands that three contractors have made it onto the shortlist for the job.
The Trafford City Hotel will be operated by Tower Hotel Management which is part of the Peel Group.
Topland structured finance manager, Edward Matthews, said: "Located opposite EventCity and very close to the Trafford Centre, this site is ideally-suited to the development of a new hotel and as such represents an excellent debut for the new joint venture with Marick and Mill Lane Estates.
"Discussions with a leading brand are already well-advanced. We anticipate the hotel will be the first choice for guests visiting EventCity."
Sol Zakay, Executive Chairman and CEO of Topland, said: "We continue to see considerable value in hotels.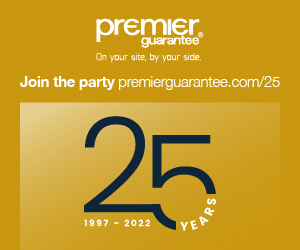 "Topland continue to expand our exposure and commitment to the hotel sector.
"We are in the process of assembling a pipeline of hotel development opportunities within the new joint venture with Marick, Mill Lane Estates and others. We are actively seeking further sites throughout the UK suitable for such development."