The warning comes as the industry is facing a major upheaval in the way it trains workers and attracts new recruits.
Government analysis in The National Infrastructure Plan for Skills reveals demand for over 250,000 construction and over 150,000 engineering construction workers by 2020 – driving a need to recruit and train nearly 100,000 additional workers by the end of the decade.
The existing workforce will also need to be retrained and up-skilled over the next decade. Commercial Secretary to the Treasury Lord O'Neill said: "It is crucial we have the right people with the right skills in place to build and maintain our first-class infrastructure, essential to rebalancing our economy.
"This report is just the first step in addressing how we can work with industry to ensure our workforce's competitiveness for the future."
The Government is currently consulting on plans for a pan-industry levy on all big firms to boost apprenticeship numbers which could spell the end of the current CITB system.
Consultation on the plans states: "The apprenticeship levy will be economy wide and larger employers in the construction and engineering construction industries will be in scope of the levy  alongside all other larger employers in the UK economy."
Contractors could end up making two levy payments or the current CITB levy could be scrapped.
CECA Chief Executive Alasdair Reisner said: "CECA welcomes this mapping document as a resource for industry to prepare for the substantial amount of working coming online over the next few years.
"However, we can only meet the anticipated skills demand with the right environment.
"To this end CECA feels that this better visibility of skills demand should work hand-in-hand with a policy environment that encourages companies to invest in these skills.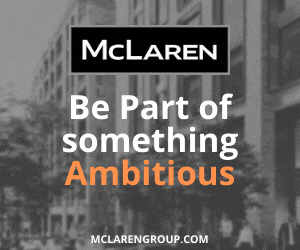 "In two years our members are looking to double the number of apprenticeships that they deliver, creating the next generation of employees to deliver projects in the National Infrastructure Plan.
"Members are also dedicating significant resources to upskill their existing workforce.
"Industry needs to be sure that the funding models that allow them to do this are not disrupted at a time when there is such a high demand for such training."
To read a full copy of the report click here