Operation Magnify will see immigration enforcement officers targeting construction sites and businesses that are employing and exploiting illegal migrant workers.
The Home Office said it was too early to issue details about the initial targets for immigration officers, but said more information about swoops would be revealed later.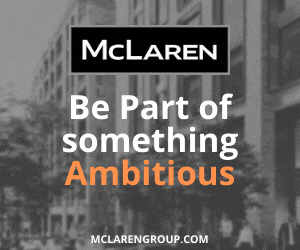 Failure to comply with Right to Work checks can now result in a maximum fine of £20,000 for every illegal worker.
And new measures included in the Immigration Bill, currently passing through Parliament, will make it easier to prosecute employers using illegal labour, with a maximum prison sentence of five years and new powers to close down contractors which continue to flout the rules.
Those who work illegally will be committing a criminal offence and face the prospect of having their earnings seized, and face deportation if they do not have the right to be in the UK.
As part of the drive, Immigration Minister James Brokenshire is hosting a meeting today with construction leaders about his plans to end illegal working.
The event involves leaders of several construction companies working across the public and commercial sectors and industry bodies, including the Construction Industry Council, the Chartered Institute of Building, and Build UK.
Brokenshire said: "Coming together with key employers and influencers in the construction industry is a chance for us to engage with those who are keen to maintain the integrity of the sector.
"Illegal working undermines legitimate employers, harms the reputation of the industry, drives down wages and denies employment to hard-working UK citizens and people who are working in the UK legally.
"Employers within the construction industry have a critical role to play in helping to combat this by ensuring they carry out the straightforward 'Right to Work' checks on potential employees that prevent illegal working in the UK."
Gillian Econopouly, Head of Policy and Research, from the Construction Industry Training Board, warned: "We have found cases where illegal workers have used fake health and safety documents to get onsite, and we are working with Government to stamp this out in the construction sector."
Right to work checks
The Government has already taken action to make 'Right to Work' checks much easier for contractors to carry out, including by reducing the frequency of checks and the range of documents needed.
Contractors with questions about checking a job applicant's right to work in the UK can call a dedicated support line for advice on 0300 123 4699.