Immigration officials swooped after a tip-off and found 20 Indian men aged between 30 and 50 working on the job without visas.
The raid, carried out with the cooperation of the main contractor on the job, found the illegal workers were all employed by civils subcontractor Sword Construction.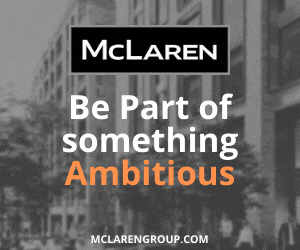 The North Lincolnshire civil engineering contractor will be served a notice warning that financial penalties of up to £20,000 per illegal worker arrested will be imposed unless the employer can demonstrate that appropriate right to work document checks were carried out, such as seeing a passport or Home Office document.
If proof is not provided, this is a potential total of up to £400,000.
Karen McDonough, of the Merseyside Home Office Immigration Enforcement team, said: "Our specialist teams carry out regular operations in Cheshire and anyone who is in the UK illegally faces arrest, detention and removal from the country.
"Illegal working defrauds the taxpayer, undercuts honest businesses and cheats legitimate job seekers out of employment opportunities.
"We rely on information from the public and I would urge people to report suspected immigration abuse to us."
The Home Office this week launched Operation Magnify, a fresh crackdown on the use of illegal working in the construction industry.
Tough new measures to tackle illegal workers and punish firms employing them are being introduced in the Immigration Bill currently progressing through Parliament.
Once made law it will be easier to prosecute contractors using illegal labour, with a maximum prison sentence of five years for doing so and fresh powers to close down businesses that continue to flout the rules.
Those who work illegally will themselves be committing a criminal offence and face the prospect of having their earnings seized, and we will also continue to seek to remove from the UK anyone who does not have the right to be here.
Eleven of those arrested at Capenhurst were transferred to immigration detention pending removal from the UK, while the remainder have been ordered to report to the Home Office regularly while steps are taken to remove them.