It emerged today that domestic column and beam production in the UK is actually being stepped up at Scunthorpe despite plans to axe thousands of jobs across the country connected with steel plate production.
The British Constructional Steelwork Association said that the industry is gearing up for a year of growth with demand forecast to rise 5.4% this year and by 2.3% in 2016.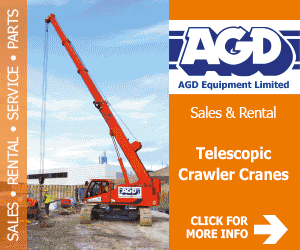 But fabricators are concerned that the political heat being turned up by trade body UK Steel to pressurise the Government into launching an industry support package could have an unwanted knock-on effect unsettling construction clients and designers.
One steelwork contractor told the Enquirer: "There is a risk that understandable political lobbying around steel making will be equated to problems with construction steelwork up the supply chain. Nothing could be further from the case.
"Domestic supply of structural steel has been unaffected by closures, and UK production nowadays only accounts for just over a third of total steelwork erected."
Constructional steelwork contractors say there is plenty of steelwork being supplied by stockholders and importers from Europe so the industry will avoid supply bottlenecks even with growth forecast to take the industry past 1m tonnes again by 2019.
The softening of global steel prices has also helped to keep steel frame construction 5% cheaper than concrete in office building, according to cost consultant Gardiner & Theobald.
Another steelwork boss said: "The big change in recent years is main contractors are now booking capacity with us through to the middle of next year, just as a matter of securing quality in a busy market.
"The industry does face a major problem, but that's from major foreign contractors, with balance sheets to match, securing big contracts on projects like HS2 and importing their supply chains with them."
He said: "If that is allowed to happen then it would cost jobs in the UK steelwork industry."