The raid took place at 6am last Thursday at the North Woolwich Road site as part of a major crackdown on illegal workers in construction.
In the last week, Operation Magnify has seen immigration officers make arrests on several site across the country from Merseyside down to Buckinghamshire and London.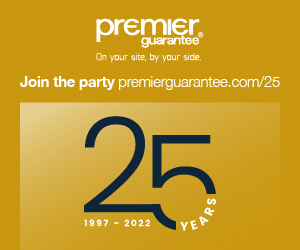 The swoop was carried out with the full cooperation of Ballymore. The illegal workers were all employed by separate unnamed subcontractors.
Acting on intelligence, enforcement officers arrested the men who came from India and Albania.
Assistant Director Nev Nolan, head of the East London Home Office Immigration Enforcement Team, said: "This was a large, well-planned operation which resulted in a number of arrests.
"Illegal working defrauds the taxpayer, undercuts honest employers and often exploits some of society's most vulnerable people. It also means legitimate job hunters are starved of employment opportunities."
Tough new measures to tackle illegal workers and punish firms employing them are being introduced in the Immigration Bill currently progressing through Parliament.
Once made law it will be easier to prosecute contractors using illegal labour, with a maximum prison sentence of five years for doing so and fresh powers to close down businesses that continue to flout the rules.
Those who work illegally will themselves be committing a criminal offence and face the prospect of having their earnings seized, and we will also continue to seek to remove from the UK anyone who does not have the right to be here.
Employers with questions about checking a job applicant's right to work in the UK can call a dedicated support line for advice on 0300 123 4699.