The £3.5m three megawatt system planned by North West utilities giant United Utilities will consist of 12,000 solar panels floating on the reservoir's water.
Covering an area of 45,500 sq m it will rank as the largest of its king in Europe and the second largest floating solar array system in the world.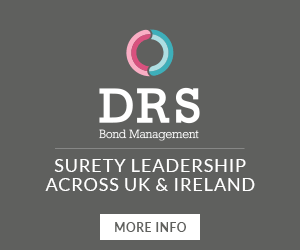 But Forrest's system supplier Floating Solar UK believes the untapped market has potential for major growth.
The partners aim to complete the installation, test it and bring it into operation before Christmas.
Once complete, the 12-week project will provide United Utilities with 2.7 GWh per year of renewable, zero carbon power to be used directly by the site. The scheme is part of United Utilities ongoing carbon reduction strategy.
Chris Stubbs, head of renewable energy at United Utilities, said: "We have a target to generate 35%  of our power requirements by 2020 and this project will make a significant contribution to that aim.
"While floating solar has been deployed elsewhere around the world, most notably in Japan, it is a new technology to the UK. Installations, such as the Godley solar scheme, will help us to keep energy costs and water customers' bills low."
Forrest's appointment follows its completion of three rooftop and ground mounted systems at United Utilities sites over the last 12 months.
Paul McCarren, energy services director at Forrest, said: "Following our strong track record in rooftop and ground mounted solar projects across commercial sectors, our work with the water utilities industry has continued to grow significantly over the past 12 months.
"Being appointed to deliver Europe's largest commercial, floating solar project is a key milestone for us."
Mark Bennett, chief executive officer at Floating Solar UK, a subsidiary of Ciel et Terre International and supplier of Hydrelio systems in the UK, said: "The potential for these systems to change the UK's solar landscape is huge and we expect many organisations with bodies of unused water are seriously considering installing them."