The new plant will be built at the Knottingley coal-fired power station site and will be able to burn fuel from refuse, industrial and commercial waste including wood.
Developer Multifuel Energy, which is a joint venture between SSE and Wheelabrator Technologies, said the plant will burn 675,000 tonnes of waste to generate up to 90MWe of electricity annually.
Main contractor Hitachi Zosen Inova completed a three-year project to deliver a similar waste to energy plant at the site back in July and is expected to deliver the follow-on job, known as Ferrybridge Multifuel 2.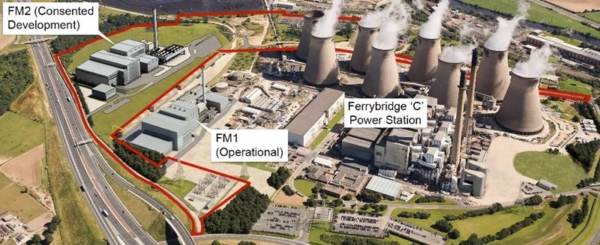 Construction is expected to begin next year and will coincide with the closure of the adjoining coal-fired Ferrybridge 'C' plant.
Once completed both plants will be capable of treating over one million tonnes of solid and waste derived fuels each year.