The second phase is the biggest part of the £200m redevelopment plan and includes replacing the Tavern and Allen Stands.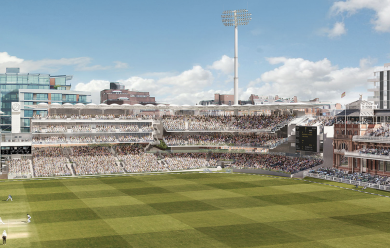 The new three-tier stand will have just over 1,082 more seats to better satisfy demand from MCC Members. In total, the capacity of the new stand will be 5,200.
The earliest that work will begin on the project will be autumn 2019, due to the need for Lord's to be free of building works that summer for the ICC Cricket World Cup.
As part of the phase two plan, the Thomas Lord Building will be redeveloped and extensive internal improvements to the Pavilion, allowing more room for cricket teams and staff.
The Tavern pub will also be rebuilt inside the ground to create a more welcoming refreshment centre.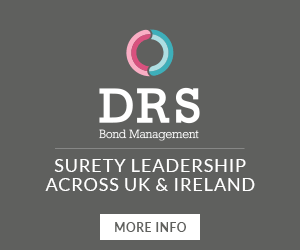 The project will restore the ceremonial nature of the Grace Gates by re-directing delivery traffic underground into a deepened basement below the Thomas Lord Building, making the entrance to Lord's more public-friendly.
BAM began demolition work on phase one, the redevelopment of the Warner Stand, in September this year.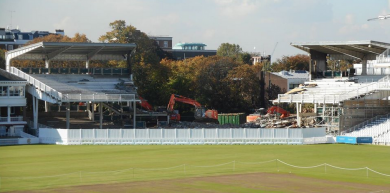 Providing cover to the new stand will be a semi-translucent fabric roof, supported by cantilevered oak beams.
This style of roof is the first of its kind in the country. The fabric will ensure most spectators in the stand and all users of the restaurant benefit from both shade and a high degree of natural light.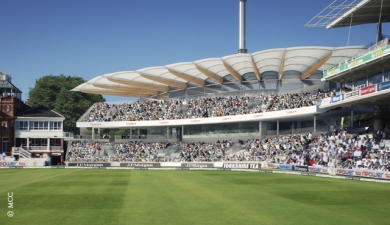 BAM is due to complete the new stand in time for the 2017 season. However the stand will be in use during the 2016 season, to allow Lord's to operate at full seating capacity during major matches.