The group warned about the problem energy process contracts in its latest trading statement for the year.
Interserve said its Middle East construction business was performing well and in the UK the building and fit-out businesses performance was 'encouraging.'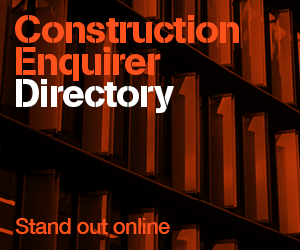 But the construction division has been dragged down by the unfinished projects within its infrastructure business.
"This is due in large part to subcontractor insolvencies and the consequential impacts on project timing and costs," said the firm this morning.
"Our involvement in the delivery of these contracts is substantially complete. Expectations for the full-year are for a break-even performance in the UK construction segment."
One of these projects is believed to be a waste incinerator in Kidderminster, Worcestershire. A bust-up with main contractor Hatachi Zosen Innova saw Interserve's civils contract suddenly cancelled during the summer over delays.
The group performance will be in line with expectations as Interserve's equipment services continues to deliver outstanding growth, fuelled by strong demand and benefitting from the increased scale of the hire fleet in which we have invested significantly in recent years.
"Trading is particularly strong in parts of the Middle East, the Far East and the UK, more than off-setting volume reductions from the cyclical downturn in Australia."
Support Services has continued to perform well, including in UK frontline public services through the successful mobilisation of the Transforming Rehabilitation programme.
Anticipated year-end net debt remains unaltered in the range £270-300m, while 60%  next year's has been revenues secured as at the end of Q3 in line with last year's position.
Since August, Intereserve has secured several new contracts and extensions with clients such as Siemens; Hilton Hotels; Petrofac; Qatar Cool; the UK's Department for Transport; Durham, York and Warwick Universities; Scottish Power and Northern Powergrid.