Mel Sowter joins the firm from international pump specialist Xylem Water Solution, where she was finance director of the EMEA region.
Before that she was finance director of the East Midlands regional office of Westbury Homes for five years.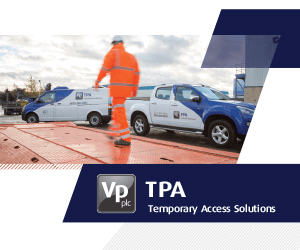 J Tomlinson employs over 380 staff and operates across the East Midlands, West Midlands and Yorkshire.
It is expecting to see turnover rise from £54m last year to £67m tin 2015, with a forecast to rise again next year.
J Tomlinson CEO Mark Davis said: "The team at J Tomlinson is very pleased to announce the appointment of Mel Sowter as our new group finance director, at a time when the company is going through a significant period of growth.
"She has experience of both the construction sector and the service business, bringing a valuable set of skills to the company."
Sowter is responsible for the financial and management accounts of J Tomlinson, as well as the human resources and information technology support services. Her position is a newly created post.