This morning Network Rail, which is overseeing the programme for Crossrail, said the programme was running on time and to budget.
Contractors are adding capacity on key parts of the network, including more than 30 miles of new track, building a new flyover in Hillingdon and a new dive-under tunnel beneath the railway at Acton.
The spend includes improve 29 stations and electrifying the Great Western Main Line in west London and Berkshire.
Mark Carne, Network Rail chief executive, who is struggling with cost overruns on other parts of the railway network, said: "As part of our railway upgrade plan, we are delivering this vital component of the Crossrail programme on time and on budget.
"There is still a huge amount of work to do but we are on schedule to provide passengers in London and the South East with better connections, quicker, easier journeys and vastly improved stations."
Work completed
West London and Berkshire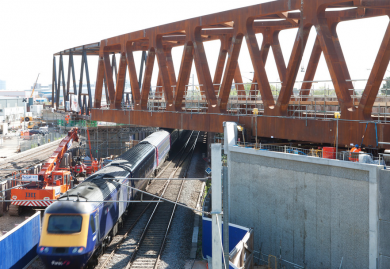 The completion of the first section of the Stockley Flyover, a huge new rail bridge at the junction to Heathrow
Upgrades underway at stations to the west of London, including major overhauls at Ealing Broadway, Hayes & Harlington and West Ealing
Work to electrify the Great Western Main Line including the demolition and replacement of six bridges over the railway in Slough and South Bucks
The implementation of a new, modern signalling system between Heathrow Junction and Reading which will improve reliability and support the future operation of Crossrail and Great Western services.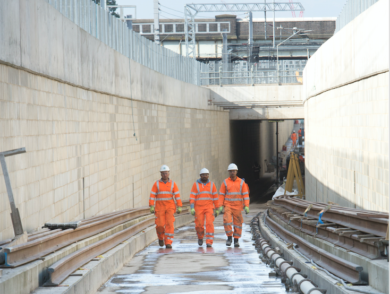 The excavation of a new diveunder at Acton, a short tunnel beneath the railway to remove a bottleneck on the Great Western Main Line
East London and Essex
At Abbey Wood, an interim station has been opened and the old station demolished. Work has begun to construct a new station and more than a mile of new track has been installed
Improvement works are underway at a number of stations in east London and Essex, including the provision of new lifts and longer platforms
Track upgrades carried out at Brentwood and Chadwell Heath will help to provide for a more reliable service for passengers.