His appointment to act as independent chairman comes as the bid partners announced the JV would now be known as Fusion and was operating from offices in Birmingham.
The Fusion partners, which revealed they have been working together for three years on setting up the JV, are highlighting their combined track record, which includes the delivery of high speed rail in Spain, UK (HS1), Holland and Belgium, as well as the maintenance of significant elements of the Spanish and Dutch high speed network.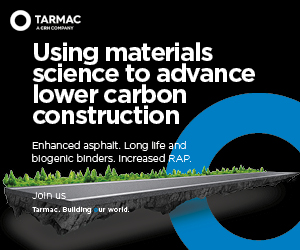 Robinson, who stepped down from his role as head of Laing O'Rourke's European operations last year, said: "To be involved in HS2 is a once-in-a-lifetime opportunity – and Fusion is ready to make it a reality.
"The amalgamation of our portfolios and the pool of talent available in our people and supply chain is extraordinary. We are uniquely placed to support HS2 in connecting communities across the UK to new opportunities and growth, and to take the construction industry to the next level in terms of collaborative delivery of significant infrastructure."
The Fusion team line-up includes Morgan Sindall's Tony O'Donnell as engineering director and John Hotham, who is programme director.