Progress on a dozen Scottish Hub projects stalled earlier this year while advice was sought from the Office of National Statistics about the impact of revisions to European accounting guidance.
Swinney said the ONS had now offered the view that the Scottish Future Trust's proposed Hub model would be classified to the private sector.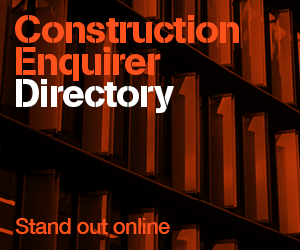 "This means that I am able today to advise relevant local authorities and health boards that they can proceed to contract award with hub projects under the revised model."
Projects set for financial close
Lothian Health Centre bundle (NHS Lothian) – £25m
Inverclyde Care Home (NHS Greater Glasgow and Clyde) – £8m
Kelso High School (Borders Council) – £20m
Newbattle High School (Midlothian Council) – £35m
Baldragon Academy (Dundee City Council) – £25m
Elgin High School (Moray Council) – £25m
Dalbeattie Learning Campus (Dumfries and Galloway Council) – £25m
Barrhead High School (East Renfrewshire Council) – £25m
Our Lady & St Patrick's High School (West Dunbartonshire Council) – £25m
Ayr Academy (South Ayrshire Council) – £25m
Campbeltown Grammar and Oban High School (Argyll and Bute Council) – £55m
East Ayrshire Learning Campus (Kilmarnock Academy) (East Ayrshire Council) – £40m
The Deputy First Minister also updated Parliament on the Scottish Government's position on the Not for Profit Distribution element of its revenue-financed infrastructure programme – including a repeated reassurance that there will be no impact on the delivery of the Aberdeen Western Peripheral Route.