Latest accounts lodged at Companies House show that last year the contractor, which specialises in UK and international bridge work, suffered a pre-tax loss of £7m after being hit by a problem contract.
The heavy loss comes after the steelwork firm, owned by the Saudi Arabian, Al Rushaid Petroleum Investment Company, slid nearly £3m into the red the year before.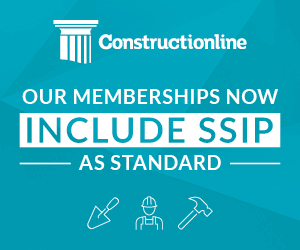 Turnover remained flat at around £35m, although Cleveland Bridge is forecasting this will rise to £55m this year, on the back of recovering UK demand and phase two of its Sri Lanka Rural Bridges contract.
The profitable Sri Lankan contract to provide 210 rural bridges over the next few years accounts for around half of turnover with the rest being generated on projects in the UK, maintaining a total workforce of around 230 staff.
Cleveland Bridge is presently working on north and south approach viaducts for the Queensferry Bridge across the Forth in Scotland.
Looking ahead, the firm predicted rival Mabey Bridge's decision to drop out of the mainstream steel bridge market presented a golden opportunity .
"Demise of UK bridge sector competition will aid the recovery and development of Cleveland Bridge UK's market position in the years ahead, " said the statement.
"Investment in strengthening the management team has already begun, broadening the skillset and market knowledge to underpin future business growth plans."
The contractor is now being run by former Mabey Bridge director Chris Droogan after managing director Brian Rogan stepped down in October because of ill health.
"While the majority of other contracts performed well, complex issues on one major contract had a harsh effect on profitability," said the firm.
"A number of new UK projects have been secured for 2015 and rebuilding the order pipeline is taking shape reflecting general market recovery.
"Overall the business is expecting to be profitable in 2015 and return to a positive cashflow."