This will involve demolishing the existing 41,600-seat football stadium to make way for the striking new 60,000-seat stadium designed by Herzog & de Meuron – famous for its work on Bayern Munich's Allianz Arena and Beijing Bird's Nest.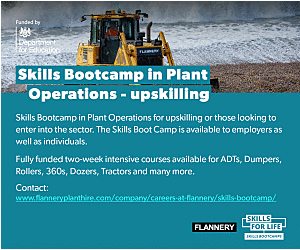 Subject to planning enabling works should start at the end of this season. This would include building decking platforms over part of the District Line and part of the Southern mainline railway to allow direct pedestrian access from Fulham Broadway Station and Fulham Road.
The decision to build over the sites two bordering train lines increases the scale of the project which could have a final construction price tag approaching £500m.
WSP | Parsons Brinckerhoff and German stadium roof specialist Schlaich Bergermann partner are working together, providing structural engineering services in the planning application.
Demolition of Stamford Bridge would being in 2017 with Chelsea moving to a temporary home, most likely Wembley, for a three-year period.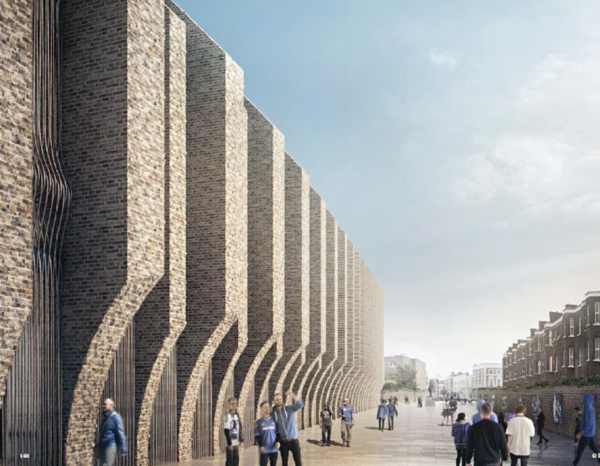 The main feature will be 264 brick columns linked with glass to form the main wall superstructure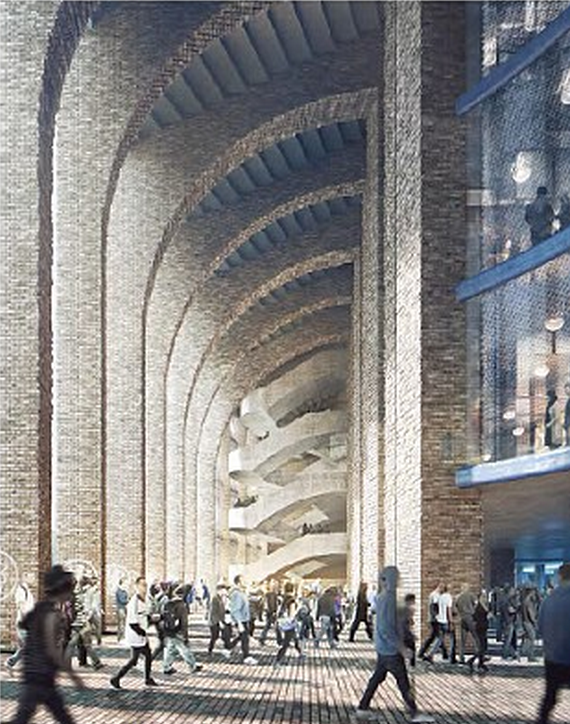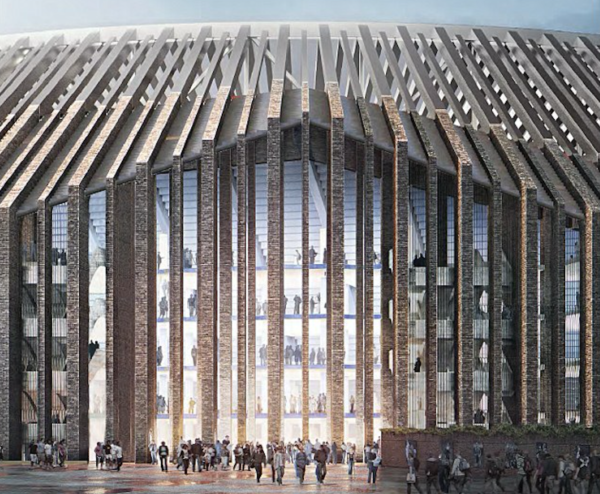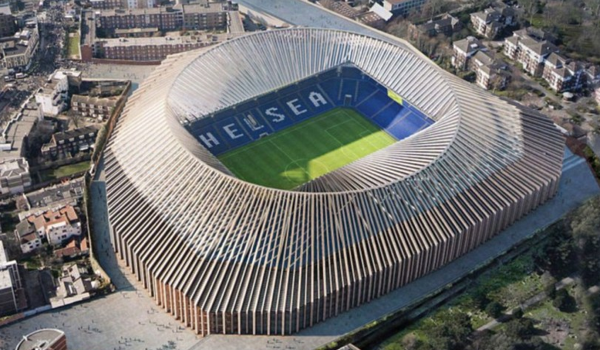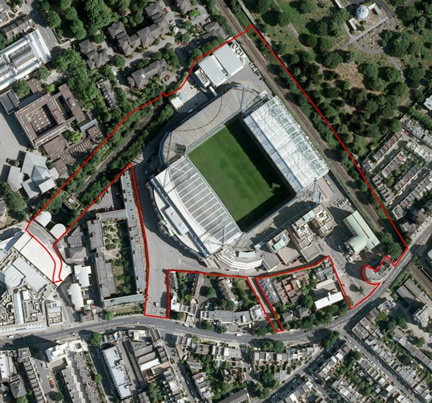 Aerial plan of site including new walkway over part of the District Line