The Growth Deal Transport Programme includes 26 schemes that will create thousands of jobs during the development and construction phases.
There will be opportunities for firms to find out more about the procurement process, and provide feedback and find out how to register as a potential supplier.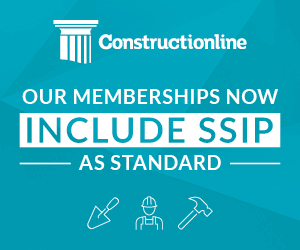 Keith Wakefield, chair of  the WYCA Transport Committee, said: "The Programme got underway with the start of work on the Wakefield Eastern Relief Road in July and a range of schemes are scheduled to start in the next couple of years.
"Over the Programme's 10 years, we will be commissioning over £1bn of work so this represents a huge opportunity for local companies.
"We want organisations representing every stage of the supply chain, from legal firms to construction contractors to come to this event.
"They will be able to find out what we and our partners in the districts have planned and next steps in the procurement procedure."
Meet the buyer details
Location: Wakefield's Unity Hall on Friday 4 December from 8.30am to 2pm.
Companies can still register and find out more on the website.
Project plan
Schemes to be delivered by 2021
• Rail station gateways – Phase 1
• Highways network efficiency (UTMC) across West Yorkshire strategic highway network
• Wakefield Eastern Relief Road
• A650 Tong Street Corridor Improvements, Bradford
• Wakefield City Centre Package (Kirkgate and Denby Dale junctions)
• East Leeds Orbital Road and northern outer ring road junctions
• Aire Valley – Leeds Integrated Transport Package (phase 1 park and ride only)
• Halifax- Huddersfield A629 Corridor Improvements and Halifax town centre (Phases 1-4 only)
• Glasshoughton Southern Link Road
• A650 Hard Ings Road and Keighley town centre improvements
• West Yorkshire package of highways efficiency
• Rail Station parking expansion programme across West Yorkshire
• Calder Valley Line rail enhancements
• A65 to the Airport Link Road, Leeds
• A62 Cooper Bridge Junction, Kirklees
• Harrogate Road/New Line Junction Bradford
• Leeds city centre network improvements – Phase 1 orbital capacity on the Inner Ring Road
• York Central Access including rail station gateway improvements
• Public Transport Improvements in York city centre
• York Northern Outer Ring Road Improvements
Other projects on site by 2021
• Rail station gateways – Phase 2
• Aire Valley – Leeds Integrated Transport Package (Phase 2 highway access)
• A62 to Huddersfield and A644 works
• Halifax- Huddersfield A629 Corridor Improvements and Halifax town centre (Phase 5)
• West Yorkshire package of highways efficiency (Phase 2)
• A653 Dewsbury to Leeds corridor
• M62 Junction 24a on A641 Bradford Road south of Brighouse
• Bradford to Huddersfield A641 Corridor (partially completed)
• Bradford – Shipley Corridor Improvements along Canal Road and Manningham Lane
• East Leeds Parkway
• South East Bradford Access Route, Bradford
• Clifton Moor Park and Ride, York
Projects to be delivered by 2025
• Rail station gateways – Phase 3
• Castleford Highways Improvements
• A644 Ravensthorpe Relief Road, Kirklees
• West Yorkshire package of highways efficiency (Phase 3)
• NGT to Aire Valley, Leeds
• A6110 Leeds Outer Ring Road Route Improvement (Stanningley Bypass to M621)