The firm cashed in on orders from the rising housing market and a focus on rail work to more than double pre-tax profits to £7.2m in the year to April 2015.
An uplift in orders over the year also saw average contract value jump from £36,000 to around £65,000, helping to deliver a 58% rise in turnover to £73.6m.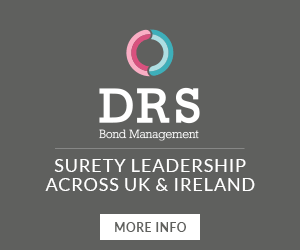 The performance saw Van Elle leapfrog Balfour Beatty Ground Engineering with sales of £71m and Cementation Skanska with £45m turnover in the year-ending December 2014.
Vinci-owned Bachy Soletanche remains market leader turning over £87m, with Roger Bullivant, now also part of the Vinci group, separately achieving £73.5m in sales.
Van Elle, which operates from six sites in the UK, managed to lift operating margins from under 7% to a sector-leading 10%.
Deputy Managing director Vic Handley said: "Everybody is incentivised to get the job done and move on quickly to the next.
"Our purchasing department operates on a negative cost basis each year where it is tasked to find savings to cover its own running costs.
This year Van Elle is looking to expand its presence in Scotland, where it presently has sales of £8m, and ramp up investment in specialist rail assets to increase market share in the sector, ahead of HS2 work coming through.
Van Elle's growth spurt has seen salaried and weekly-paid staff headcount jump from around 300 in 2014 to 460.