Work started on the site of a former school in August, but now the Bolton-based legal practice has halted work blaming changes made to personal injury claims by Chancellor George Osborne in the Autumn Statement.
Ian Woolrich, managing director of Warrington based Cruden Construction, told the Bolton News: "It is a huge shock to us.
"It is a huge shock to the local supply chain and some of the local opportunities that we had provided to Bolton people.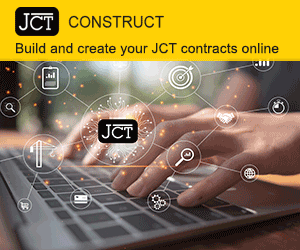 "We had a £5m contract which was terminated as of Friday evening, so obviously I have got to try and replace that work."
Law firm Ansons relied on personal injury claim work and warned the Government's proposal to move claims of up to £5,000 to the small claims court would impact many legal firms.
Dr Imran Akram, chief executive officer of Asons, said: "It's in the best commercial interests of Asons for the business to put its employees first and ensure that we have an efficient business model that protects the firm.
"We know that the postponement of the new offices is unfortunate for the Bolton economy, judging by all of the interest we've had from jobseekers and especially the next round of University of Bolton graduates.
"We want to create an anchor building that helps to secure Bolton's economic future, but we have to do it when the time is right. Protecting the employee numbers that we currently have has to be our current priority."