Dragados will deliver the complex £500m project that will involve excavating a new southbound Northern Line station and ticket hall.
Already the project has been hailed for the use of Innovative Contractor Engagement procurement, whereby bidders share innovative engineering ideas before tendering begins.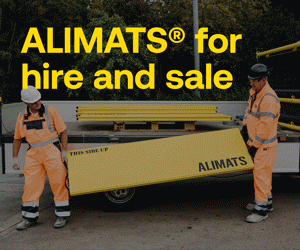 The station complex in the heart of the Square Mile is the fourth busiest interchange on the London Underground Network and one of the world's most complicated subterranean railway stations.
Engineering designers have worked very hard to avoid the most costly and disruptive diversions of utilities.
This has meant some of the underground work will be close to buildings of architectural and historic significance.
The upgrade project will, by 2021, deliver increased capacity at Bank station and a step free route between the Northern line platforms, DLR and street levels.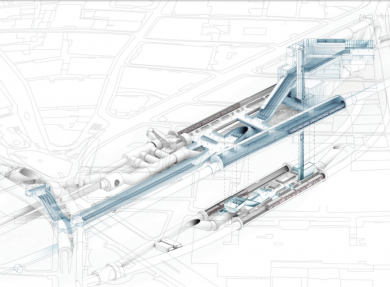 Key construction elements
New ticket hall at King William Street and over station development
Four large 40-person lifts to a new Northern line level concourse
New southbound running tunnel creating widened Northern line platforms
New straight link tunnel with a pair of 95m moving walkways to connect the Central Line area directly to the Northern Line Platform level
Other additional passageways to the DLR and Central line.
Construction is due to begin in April 2016 with tunnelling expected to last until late 2020. During the final phases of construction to link new infrastructure with existing, a period of closure of the Northern Line running tunnels at Bank Station will be required.
London Underground used Innovative Contractor Engagement procurement for the first time on the scheme.
Dragados achieved a 45% improvement on the business case benefit to cost ratio, outperforming the original target of 15%.
This involved a 9.8% reduction in final cost together with a lower risk provision. The design also promises a five-week reduction in Northern Line closure to 17 weeks and step free access solutions direct from street to platform on both the Northern & DLR lines.