The latest Markit/CIPS UK Construction PMI index rose to 57.8 in December up from 55.3 in November.
Commercial construction led the way rising at its fastest rate since October 2014.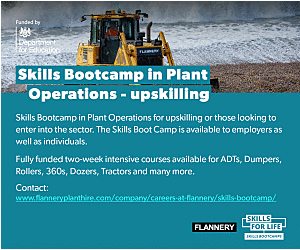 Prospects are also bright for this year with 51% of buyers expecting workloads to rise in 2016 with only 7% predicting a fall.
Tim Moore, Senior Economist at Markit said: "UK construction companies finished  2015 in a positive fashion.
"Commercial building was the main engine of growth.
"Across the UK construction sector as a whole, the latest survey indicated a strong degree of optimism about the outlook for 2016, with firms mainly citing a strong pipeline of commercial development projects  and  new housing starts.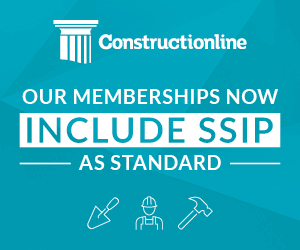 "There were also reports that sustained improvements in UK economic conditions had  led to upbeat expectations for clients' budget setting for the year ahead. "
Max Jones, Global Corporates director for construction at Lloyds Bank Commercial Banking, said: "While 2015 appears to have ended on a high, sentiment about the outlook for this year will likely depend on which part of the sector you look at.
"Commercial construction is beset by uncertainty in the regions and price pressures in London and the South East, yet housebuilding remains boosted by government measures to increase demand.
"Infrastructure, meanwhile, is particularly well-placed.
"A number of flagship projects – Thames Tideway and Hinkley Point among them – are due to break ground and infrastructure construction is set to grow by 72% between now and 2019, according to the Construction Products Association.
"Feedback from clients suggests many are relatively sanguine about external headwinds.
"Many large contractors have little in the way of exposure outside the UK and therefore feel the potential of Brexit would not impact them either way.
"Larger firms will also be less affected than most by the introduction of the Living Wage and an interest rate rise is likely to be accommodated fairly comfortably by a sector which is generally well-hedged and has comparatively low levels of debt on balance sheets.
"All things considered, the outlook looks mixed.
"For many the main objectives this year will be to continue improving margins, strengthening order books and jettisoning troublesome legacy contracts.
"There will also be hopes of further progress in the national infrastructure pipeline, including a decision on a new airport runway in the South East of England."
Richard Threlfall, KPMG's UK Head, Infrastructure, Building and Construction said: "Happy New Year it certainly is for UK construction, as latest Markit / CIPS figures confirm a bounce back in the sector output in December and an overwhelmingly high degree of optimism about the prospects for 2016.
"With commercial building and housing activity leading the recovery, the only sub-sector in marginal decline is in civil engineering activity, but I am confident that will pick up quickly again given the huge pipeline of infrastructure work committed by the Government.
"The industry can expect higher spending by the Government as it rushes to shore up flood defences and the repair damage left by the storms.
"Although cost inflation in the sector moderated in December, the rate of employment increased and we can expect to see further pricing pressure in the first quarter of 2016 as construction demand picks up further. However through the course of 2016 I believe recruitment into the industry will reduce the skills gap and supply and demand in the industry will start to stabilise, bringing more predictable order books and the potential for better margins for Tier 1s."