Today he will set out plans to target Britain's worst housing estates in a regeneration programme that will receive £140m to drive projects forward to revamp or entirely rebuild housing estates.
Lord Heseltine, who as environment secretary under Margaret Thatcher helped to transform Liverpool and London Docks, will lead a new panel charged will galvanising urban regeneration schemes.
Among the estates expected to be initially targeted are London's Broadwater Farm in Tottenham and the Winstanley Estate in Wandsworth. Others are expected to include Rochdale's Lower Falinge estate.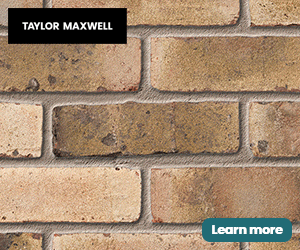 Ahead of the launch today, David Cameron said:  "The mission here is nothing short of social turnaround, and with massive estate regeneration, tenants protected and land unlocked for new housing all over Britain, I believe that together we can tear down anything that stands in our way.
"We will work with 100 housing estates in Britain, aiming to transform them."
He said: "For some, this will simply mean knocking them down and starting again. For others, it might mean changes to layout, upgrading facilities and improving local road and transport links."
The new estate regeneration advisory panel will draw up a hit-list of postwar estates across the country that are ripe for redevelopment, and work with up to 100,000 residents to put together regeneration plans.
This will include a set of binding guarantees for tenants and homeowners so that they are protected.
"To finance this, we'll establish a new £140m fund that will pump-prime the planning process, temporary rehousing and early construction costs," said Cameron.
"We'll publish an estates regeneration strategy that will sweep away the planning blockages and take new steps to reduce political and reputational risk for projects' key decision makers and investors."
The advisory panel will report in detail by this year's Autumn Statement.
A report published by property agent Savills argues that in London where land values are high, existing estates that were built at a lower density than many modern developments can be rebuilt built attractively and at a higher density using a mix of private and social housing.
Model estate rebuild
Rydon's Packington estate project, Islington
Packington Estate in Islington, London is being transformed from a place with 538 structurally defective flats and long term social deprevation problem into a thriving community.
Once finished by contractor Rydon it will provide 791 mixed-tenure houses and flats. (491 of the new homes are for social rent, 135 of which are 3, 4, 5 and 6 bedroom family homes)