The cautious growth in volumes of homes being completed comes as Government frustration grows that house builders are failing to ramp up output to meet demand.
Last week Persimmon revealed its had achieved an 8% rise in completions to 14,752 homes, but added the second quarter had jumped 13%.
Barratt is expected to reveal strong growth in total completions next week pushing its totals to around 17,000.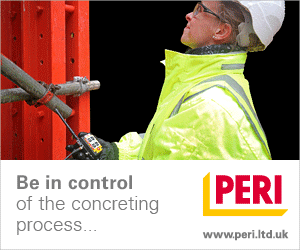 Pete Redfern, chief executive of Taylor Wimpey, said: "We have delivered a strong trading performance in 2015, in a positive housing market, building more homes than at any point in the last six years and delivering a record operating profit margin of over 20%.
"We are confident that the principles we are operating to will deliver long term sustainable value across the housing cycle, and we remain focused on working with communities and our customers, suppliers and employees to drive continual improvement in the quality and consistency of our operational business."
The house builder revealed that it was operating from 297 sites, eight fewer than a year ago.
Redfern added that average selling prices on private completions were 9% ahead to £254k, benefiting from its focus on better quality locations.
According to this morning's end of year trading statement Taylor Wimpey ended 2015 with a record year-end order book, which increased in value by 27% to £1,779m, excluding joint ventures.
This order book represents 7,484 homes, 13% more than the previous year.
Redfern welcomed the Government's commitment to housing delivery and said he looked forward to evaluating the full detail when available around the Starter Homes initiative, in order to assess the investment required in skills and resources to deliver this scheme.
"We remain committed to delivering high-quality homes and sustainable shareholder returns across the housing cycle, while continuing to invest in improvements to our customer service processes, " he added.